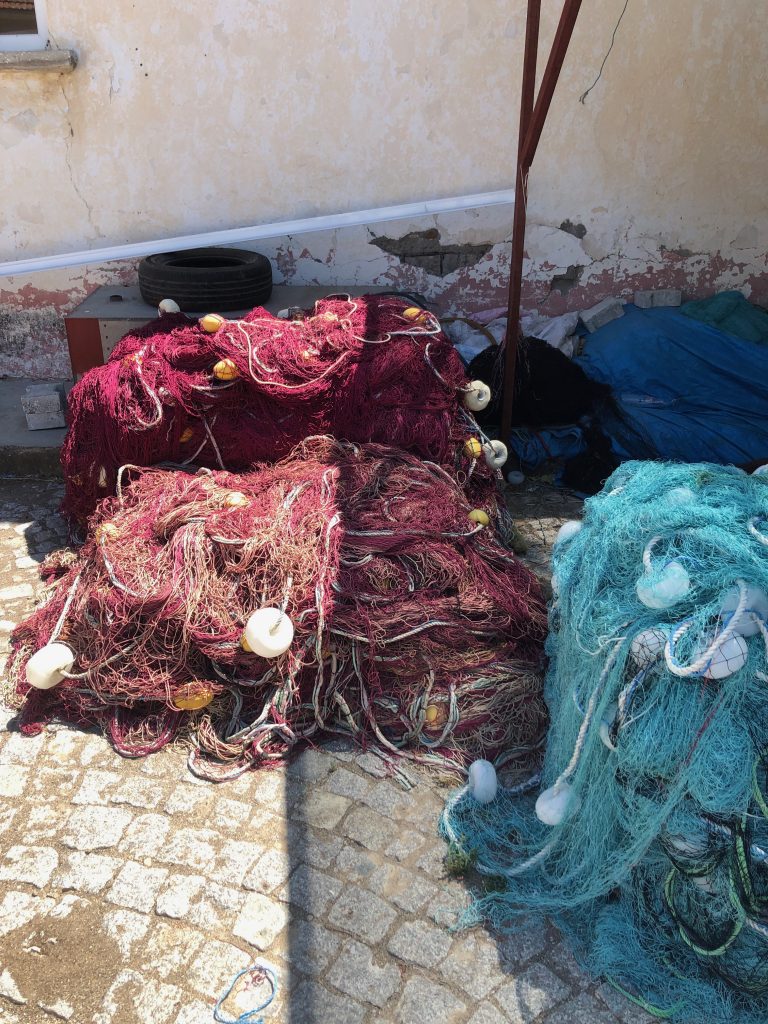 August 7-16, 2020
Fictional Protocols and Desirable Futures
This year's programme explores changes of perspective that emerge in transitional moments by looking at fictional travels and alternative modes of mapping, taking into consideration both human and non-human sources, with a focus on rituals and performances. Drawing from a series of selected readings and film extracts participants are invited to imagine desirable futures that set their roots in the present. The experiment could culminate in a diary writing where each participant may decide to contribute a brief text or a visual entry. Yet, there is no set formula. Exchange and conviviality will shape the format. Inactivity, unfinished visions, and diversions are also welcome. What rituals and performance of human and non-human nature can be brought into play to blueprint sustainable scenarios?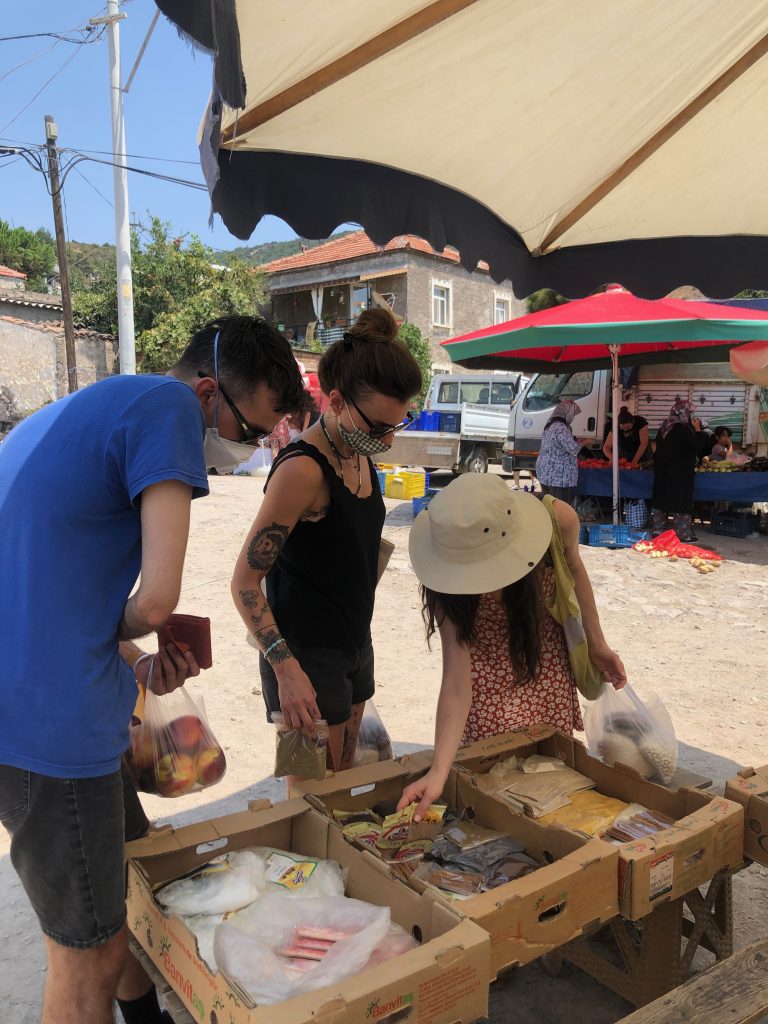 Publication
Click here for Garp Sessions 2020 Publication
Facilitators
Giulia Civardi
Giulia Civardi is a writer and curator based in London, UK. Recent exhibitions and public programmes include Ambiente X at Kunstraum London (2019), Conducting Bodies at Exo Exo, Paris (2019), The Insider Outside at Rupert, Vilnius (2018) and Grey Cube 113 at Tate Modern (2017). In 2016, she founded the research-driven space Grey Cube 113 to experiment with traditional display formats and create temporary spaces of shared knowledge production. Currently, she is Assistant Curator at Fiorucci Art Trust and works independently on different research and exhibition projects including a group show at Galerie InSitu, Paris (September-October 2020). She regularly contributes reviews and texts to international publications. Recent writings have appeared on Flash Art Italia and this is tomorrow.
Ekin Can Göksoy
Ekin Can Göksoy is a writer and a storyteller currently based in Istanbul. Born in 1987 in Bursa, Turkey, he completed a BSc in Electrical & Electronics Engineering at METU (Ankara, Turkey) and an MA in Cultural Studies at the İstanbul Bilgi University. He published his first short story book Münhal in 2014 and his first novel Epope Tatavla in 2016 with İletişim Press label. Working on verbal and nonverbal storytelling performances, Göksoy has taken part in a series of performances, staged in halka art space, Istanbul and Artship Foundation, San Francisco since 2017. In 2018, his first exhibition (with Larissa Araz) A Chance for a Miracle opened at poşe, an art space in Istanbul. In 2019, he was Artship Foundation Mary Blessing Fellow and since 2018, is a member of Artship Foundation Associate Scholars Core Group. Göksoy is a PhD candidate on urban history at Boğaziçi University History Department.
Participants
Ezgi Hamzaçebi
Ezgi Hamzaçebi is a PhD student of Turkish Language and Literature at Bogazici University. She received her Bachelor degree from Western Languages and Literatures and Master's degree from Turkish Language and Literature at Bogazici University. Her research areas include Animal Studies, Ecocriticism and posthumanism. She completed her Master's thesis, titled "The Literary Representation of the Non-human: An Ecocritical Approach To Yere Düşen Dualar and Yeryüzü Halleri " in 2017. She was one of the organizers of the conference series titled Interdisciplinary Eco-ethical Encounters held at Boğaziçi University from 2017 to 2019. Besides the ethical representation of nonhumans, she is interested in the question of science and knowledge production in feminist speculative fiction. She's also an instructor at Özyeğin University.
Lara Ögel
Born in 1987 in Izmir, Lara Ögel lives and works in Istanbul. Ögel works in a variety of mediums from video, sculpture, and works on paper to create site and context-aware works. Her wide range of production develops from a personal perspective and embodies larger universal concerns, often highlighting the vernacular of our time by using found objects and images and expanding their contexts.
Cem Örgen
Cem Örgen (b.1996) graduated from Bilgi University, Department of Industrial Design. His works can be related to moral nausea that disintegrates, aligns, lowers, glorifies industrial forms their use, and out of use-values to work with space and its surroundings.
Burak Taşdizen
Burak Taşdizen is a Research Fellow in "Human, Medicine, and Society" research field at Orient-Institut Istanbul, and works within the research project "A Cartography of Hair:y_less Masculinities." He completed his undergraduate and graduate education at Middle East Technical University Department of Industrial Design. He wrote an ethnography of knitting practice over a women's knitting community, focusing on the micro-economies surrounding the knitting pattern. During his graduate education, he received Course Performance Award from METU Graduate School of Natural and Applied Sciences. Taşdizen worked as a Research Assistant at Özyeğin University Department of Industrial Design between 2016—2019 and taught undergraduate design studio. He continues his Ph.D. education in Design, Technology and Society program at Özyeğin University, and scrutinizes non-designer design activisms over the care networks designed and maintained for the well-being of Istanbul's street cats by the citizens. Taşdizen's research focuses on technologies in a wider sense and is ethnographically grounded. His research and research-related activities have been supported by Center for Spatial Justice, Expeditions – Research in Applied Anthropology and 4S Society for Social Studies of Science. Taşdizen believes in the disruptive potential of micro-analyses, and the insider voices they help surface, against meta-narratives.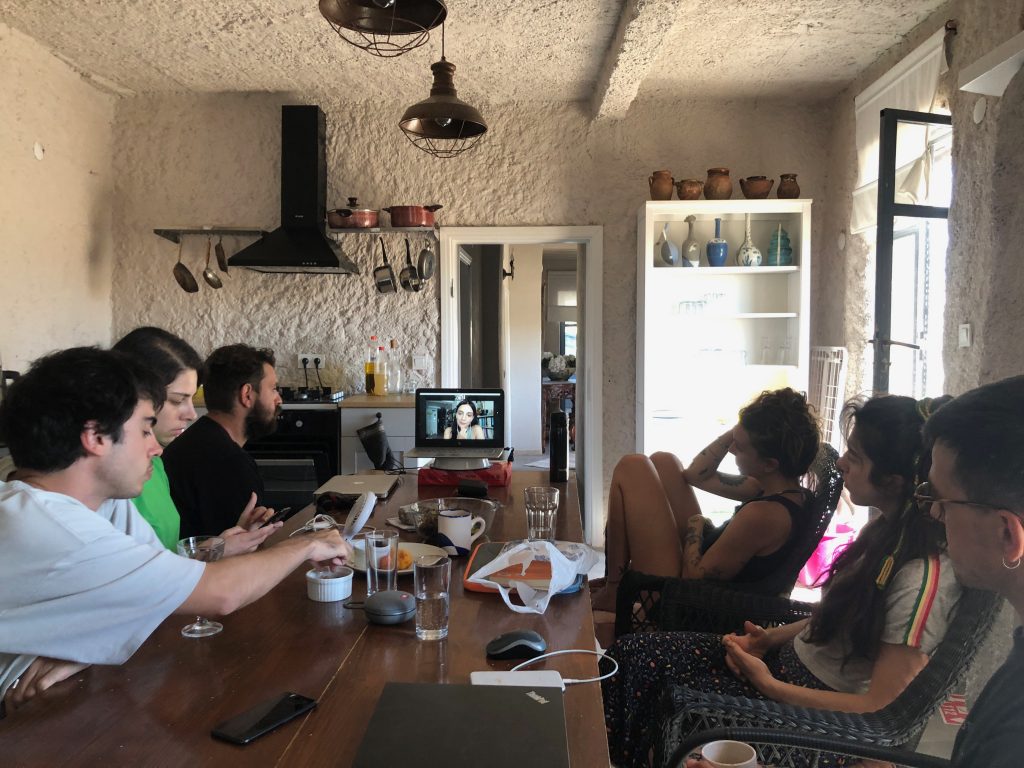 Reading List
Preliminary Readings
Butler, Octavia E. Parable of the Sower. New York: Warner Books, 1995.
Calvino, Italo. Six Memos for the Next Millenium. 1st Vintage international ed. New York: Vintage Books, 1993. Print.
Frase, Peter. Four Futures: Visions of the World After Capitalism. , 2016. Print.
Latour, Bruno. What protective measures can you think of so we don't go back to the pre-crisis production model?, 2020.
O'Shea, Lizzie. Future Histories. 2019.
Readings by Participants
Abram, David. Becoming Animal. 2010.
Citton, Yves. The Ecology of Attention. 2017.
Gibson, James J. The Theory of Affordances. 1979.
Illich, Ivan. Tools for Conviviality. New York: Harper & Row, 1973. Print.
Ingold, Tim. (2007). Materials against materiality. Archaeological Dialogues,14(1), 1-16.
Garp Sessions 2020 took place with the kind support of Mustafa Aldıkaçtı, Feryal İlkova, Melek Özgediz, Selçuk Özgediz and Civan Özkanoğlu.