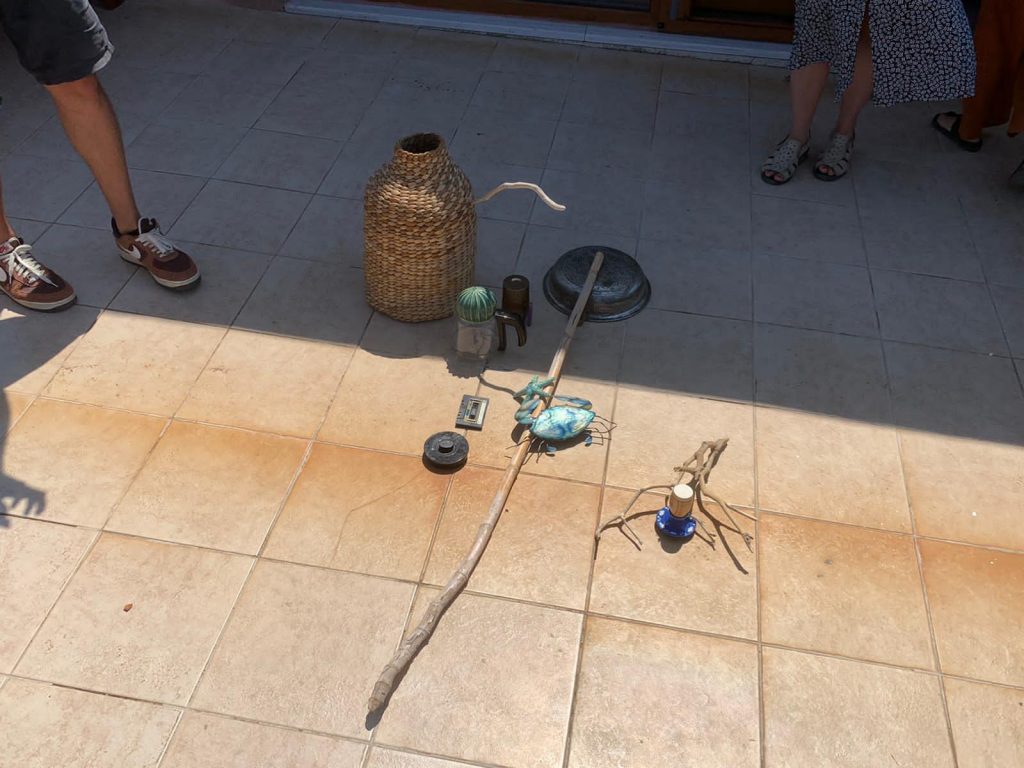 July 9-18, 2021
Daring Auralities
"The noisy multitude is an object that is common as muck, yet so much philosophy would prefer to ignore this."*
Pondering on 'noisy multitudes' and the fundamental question that differentiates between "who speaks" and "who listens", we wonder what would happen to this distinction if we softened the fringes. This would mean to interrupt the distributed agencies of speaking as active and listening as passive, as well as other binaries such as solidity and fluidity, power and weakness, masculinity and femininity attributed to different acts of aurality. Imagining aurality as a set of relational acts instead, or perhaps an ever-expanding web of sounds, voices, matter, technologies, histories, ethics, and poetics, we feel the urge to explore and scrutinize the different threads in this rich field.
So far, preliminary explorations have branched out into a wide range of contexts and themes, such as the sounding body, the different currencies of visual and spoken language, theatre aurality, respiratory inequalities (caused by people, not a virus), storytelling, digital and analog regimes of hearing, the inseparability of breath and winds, listening techniques of feminist consciousness-raising groups from the 1970s, somatic sound healing, broadcasting, deep listening, collective sharing, and carework.
During our time at Babakale, we will be looking into how these questions reverberate within our group and throughout our respective artistic and theoretical research: What will our voices carry? What will we define as noise, and what will we try to silence? Will lending an ear to aurality itself change the ways we think about our work, sense the world, and coexist?
* Yve Lomax: A Twittering Noise.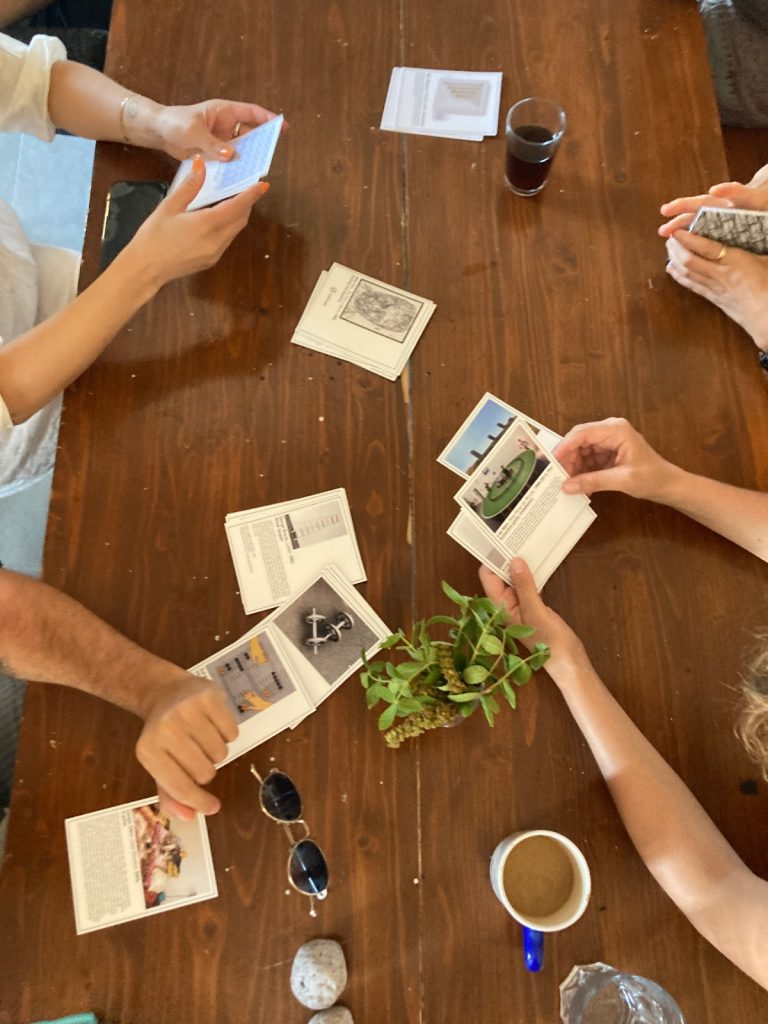 Facilitators
Amelie Wedel
Amelie Wedel is a researcher and curator based in Berlin. As a PhD student of media studies at Bauhaus-University, she explores the intersections between critical ecologies and political-poetic documentary film. Alongside her academic work, she inquires into resistant forms of studying and working collaboratively through feminist research methods, scores, storytelling and writing. A former curator at Grimmuseum, Berlin, she is currently conceiving a series of online film screenings.
Ali Yalgın
Ali Yalgın is a freelance theatre director, dramaturge, as well as a PhD student in Theatre and Performance at Columbia University. Most recently, he directed Ella Hickson's "The Writer" for Pürtelaş Tiyatro, and Henrik Ibsen's "An Enemy of the People" for Kadir Has University in Istanbul. Currently he is working on his dissertation proposal.
Participants
Ayşe Draz
Continues her artistic practice and research in performance. Completed her BSSP in Theatre, Comparative Literature and International Studies at Northwestern University and her MA in Performing Arts at Middlesex University, after spending a year in Bard College, Berlin. Worked with the Studio Players as an instructor, performer and assistant director in many projects between 2005-2015. Collaborated as a dramaturg with Ayşe Orhon (Hava/2010), Gizem Bilgen (Hiatus/2014), and as a performer and an assistant director with Semih Fırıncıoğlu. (TWO/2017) (https://vimeo.com/402424687) Designed and conducted the Dramaturgy Lab 1.0 (Aksanat/2017) in Istanbul in collaboration with Anne-Marije Van Den Bersselaar from the Netherlands. Conceived and directed the performative installation "Once I set foot outside" (2018) (https://vimeo.com/303717923), the performances "panorama radio" (2019) (https://www.youtube.com/watch?v=VYSgZJ-JCgk&t=69s) and "And in this very moment" (2021) (https://andinthisverymoment.com) in collaboration with the German artist Marlin de Haan.One of the co-designers of PerformLab (https://beykozkundura.com/performlab-en) the first edition of which took place in Istanbul in June 2021, she has also been collaborating with the artist duo :mentalKLINIK (http://www.mentalklinik.com) since 2006 at various phases of their projects (research, production, etc.) In 2018 she co-founded the theatre company Theatre Hemhâl (http://www.hemhaltiyatro.com) with Hakan Emre Ünal and Nezaket Erden. Draz is a member of TEB (Turkish Theatre Critic's Association) and the performing arts editor of Art Unlimited magazine.
Ayşe Ceren Sarı
Ayşe Ceren Sarı is a political ecologist and performance artist, currently having a nomadic life in Turkey. Her work and activities mainly focus on climate crisis, environmental justice and energy transition around the peripheries of new social movements, civil society institutions, art collectives, and research hubs. She is a co-founder of birbuçuk (one-and-a-half): Ecology and Art Studies, which aims to re-interpret and re-discuss the information, knowledge and suggestions revealed through scientific and socio-political works around ecology and through social movements in our planet and geography, and to deliberate them with reference to visual arts, performing arts and design platforms. Ayşe's and birbuçuk's work aim to take ground on the conversation and micro-narratives between singular, discipline-oriented study fields and methods, and try to form connection points.
Can Yıldırım
Can Yıldırım (b.1995) received his BFA in Interdisciplinary Sculpture at Maryland Institute College of Art. While in school he attended several group shows in Washington D.C. and Baltimore and assisted Adrian Villar Rojas, (14th Istanbul Biennial), Halil Altındere and Kemal Seyhan. In the summer of 2017, he worked at Kunsthal 44 Moen in Denmark and moved back to Istanbul in May 2018. He started working at Arter in September 2018 and alongisde continuing his practice he is still a part of the Exhibitions Department as Production Specialist.
Cemil Hamzaoğlu
Cemil Hamzaoglu (1990) is a London based Turkish musician and researcher. He holds a B.A from Brandeis University with degree in Economics, and a M.Sc. from University College London in Digital Anthropology. During his postgraduate studies, Hamzaoglu started exploring further the materiality of performance, the role of improvisation and the degree to which the digital materials are changing/affecting the creative landscape of musical expression, identity, community, and digital sociality. His interdisciplinary practice spans writing, research, performance, music and sound production. He gave several talks on anthropology of sound and was one of the core members of Multimedia Anthropology Lab—a research group seeking to promote non-text based production and representation of knowledge—and was active throughout his time in London. Going back and forth between the musical projects that he undertakes and his research interests, Hamzaoglu has been working on a series of workshops that he designed on conducting improvisation for non-musicians/art practitioners to explore further the functionality of improvisation as a method of resistance and an experimental pedagogy for seeking the new within the familiar systems and structures.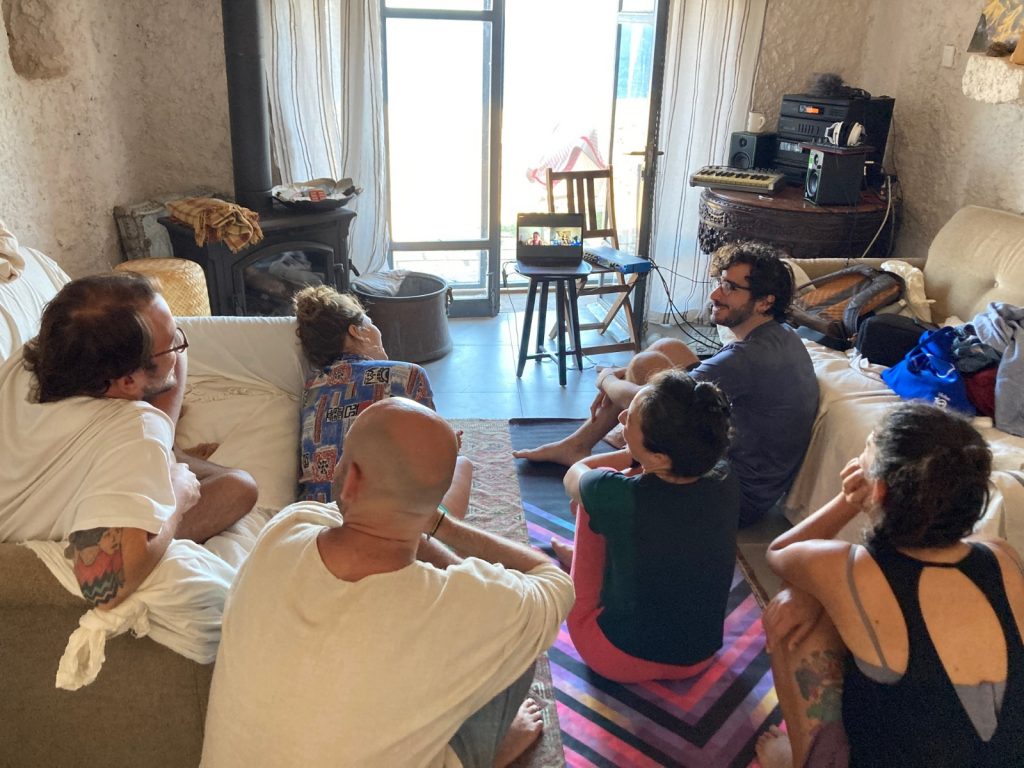 Preliminary Reading List
Lucia Farinati and Claudia Firth. The Force of Listening. Berlin: Errant Bodies Press, 2017, Chapter 4: Collective Listening or Listening and Collectivity, 74 -102.

Salomé Voegelin, "Sound Words and Sonic Fictions: Writing the Ephemeral" in The Routledge Companion to Sounding Art, eds. Marcel Cobussen et al. New York, NY, 2017, 61-70.

Michel Serres and Lawrence R. Schehr. Source: SubStance, Vol. 12, No. 3, Issue 40: Determinism, 1983, 48-60.

Jean-Luc Nancy, Listening, trans. Charlotte Mandell, New York, NY: Fordham University Press, 2007, 1-22.

Trinh T. Minh-Ha, "Cotton and Iron" in When the Moon Waxes Red, New York: Routledge, 1995, 11-28.

Nicky Hatton – 'A Poetics of Sound': Towards an Aural Re-imagining of a Care Home Dining Room, in: Performance and Dementia: A Cultural Response to Care, 91-114.

Garp Sessions 2021 took place with the kind support of Mustafa Aldıkaçtı, Feryal İlkova, Ceren Zeytinoğlu, Irmak Canevi and Civan Özkanoğlu.